Our goal is to provide you with an unforgettable 5-star cycling experience.
We offer a variety of premium quality bikes and ebikes in the newest models available. Our rental bikes are in like-new condition, serviced daily by our very talented mechanics, and are replaced with new bikes every 6-12 months. These are not your typical entry level, low quality bikes that you will find at other 'rental only' operations.
We only sell premium quality bikes so that is what you will find in our rental fleet.
Our bikes cost on average two to three times what other rental only shops pay for theirs, yet we charge the same low rental rates - this is a tremendous value for those that appreciate a premium riding experience!
Also, for those looking to 'try before you buy', we do credit up to $300 in rental fees towards bike purchases.
"A Premium Biking Experience in some of the most scenic & spectacular locations in California"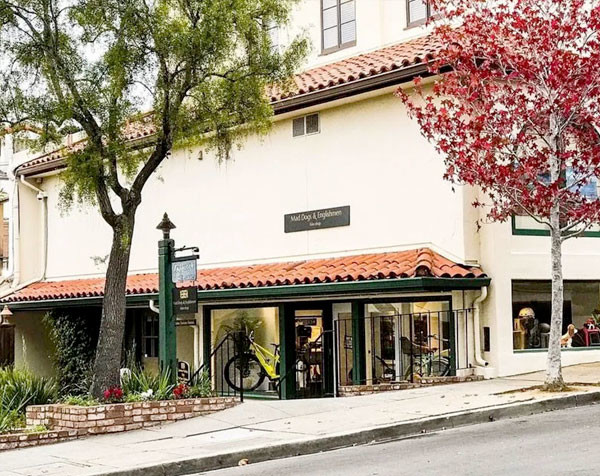 Carmel
As the closest bike shop to famed 17-Mile Drive, we are proud to offer you an easy and fun way to enjoy the most beautiful coastline in the world. This is an experience you won't forget.
Our most popular routes include Scenic Drive in Carmel, 17 Mile Drive in Pebble Beach and Point Lobos. Bike any of these spectacular routes from our shop in downtown Carmel-by-the -Sea. Or take some of our mountain bikes out to Fort Ord or down to Big Sur for an unforgettable off road cycling experience. 
Mill Valley
Visit us at the Historic Mill Valley Lumber Yard and cycle from our shop in a dedicated bike lane around scenic Mill Valley, Tiburon and Sausalito.
Cycle the Marin Headlands or over the Golden Gate Bridge to Golden Gate Park and San Francisco, or you can cycle up Mount Tam (the birthplace of mountain biking) on some of our mountain bikes.
Carmel - 17 Mile Drive Tour
This is our most popular tour. Take our Specialized Turbo Como bikes on a three hour guided tour of Carmel and Pebble Beach (17 Mile Drive).
From $69/pp, up to 10 riders.
Carmel Bikes, Bites & Bevs Tour
We have partnered with Carmel Food Tours to bring you a unique Carmel experience that incorporates cycling, hiking (at Point Lobos) and a Carmel walking food and wine tour.
From $149/pp.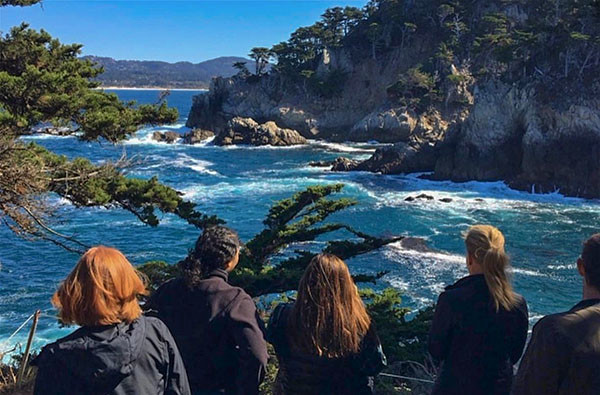 Carmel & Point Lobos Tour
Explore points of interest in Carmel on bike, then cycle over to Point Lobos for some amazing hiking and a picnic lunch. 3-4 hours.
From $79/pp, up to 10 riders.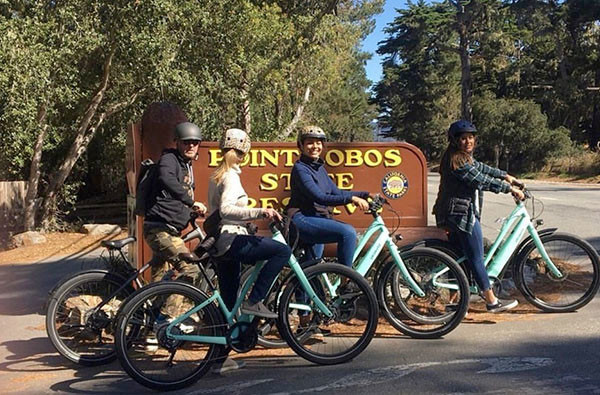 Fort Ord Tour
Join us for an off- road cycling experience at Ford Ord National Monument. Enjoy riding premium quality Specialized Turbo Levo full suspension e-mtn bikes on beginner level to advanced trails.
From $89/pp, up to 6 riders.
Bike Mount Tam
Our newest Mill Valley cycling experience! Enjoy riding up Mount Tam on premium quality Specialized Turbo Levo full suspension e-mtn bikes on a 20 mile round trip fire road that takes you to the top of Mount Tam- AMAZING views of San Francisco and the Bay Area!
From $89/pp, up to 6 riders.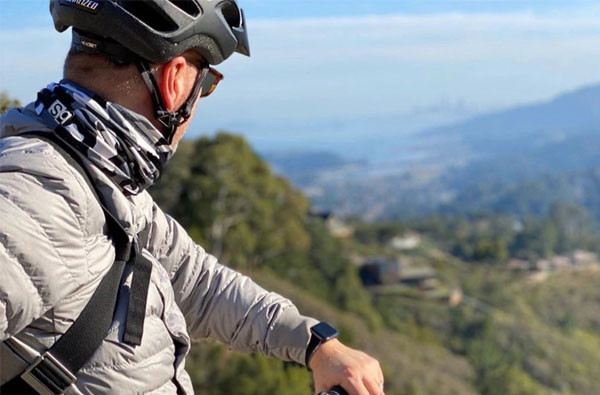 Frequently Asked Questions
Carmel: Our most popular routes include Scenic Drive in Carmel, 17 Mile Drive in Pebble Beach and Point Lobos for our road bikes. Or you can head to Fort Ord or Big Sur for some incredible off road trail riding on our mountain bikes. You can choose from easy to challenging routes and they're all guaranteed to be beautiful. 
Mill Valley: You can cycle all around beautiful Marin County- Mill Valley, Mount Tam (birthplace of mountain biking), Tiburon, Sausalito, the Muir Woods, the Marin Headlands, the Golden Gate Bridge and San Francisco. With our pedal assist bikes you can ride farther and longer and hills are flattened for a super enjoyable cycling experience. 
Complimentary helmets, locks and gloves are included with each rental, along with maps or Garmin GPS (based on availability). We also offer bike baskets and backpacks.  
Multi day bike rentals are discounted 50% for each additional day. Weekly rates are available- please contact us to discuss. Select local hotels and establishments also offer discounted rates- please check with your hotel for any specials or promotions. 
Carmel-by-the-Sea and Mill Valley local residents, including business owners and employees, all receive a complimentary one hour electric bike rental- stop by or call us for details.
We offer 20% off all rental rates for returning customers (cannot be combined with other discounts). Contact us for details. 
We deliver bikes to remote locations and hotels outside of Carmel for those that want to do a different ride. Please contact us to discuss pricing and options. 
Try before you buy: While you are welcome to demo any of the bikes we sell at no charge, we do allow you to rent bikes for longer demo rides to get a real feel for the bike. We will credit up to $300 in rental fees towards the purchase of any of our bikes. 
Change/Cancellation:  You are welcome to change the date of the reservation (based on availability) or cancel the reservation outright and a store credit will be provided (can be used for a store purchase or a future rental). We do not offer refunds on cancellations or no shows unless it is raining.
Rainy Days:  Customers are offered a full refund on rainy days. We reserve the right to cancel any reservation based on poor weather conditions- in the event we have to cancel due to the weather you will receive a full refund.